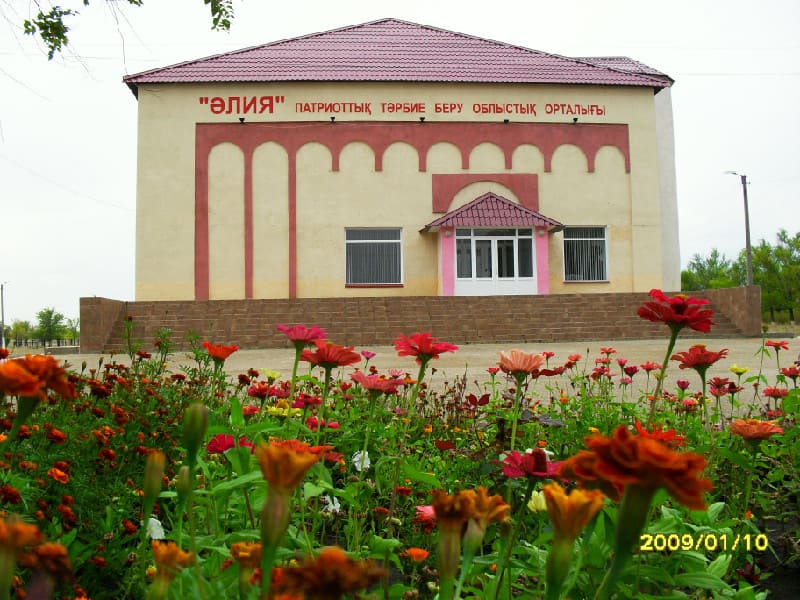 Object name and date: Rural House of Culture.
Location: Aktobe region, Khobdinsky district, pos. Bulak.
Description: The building of the monument was built in 1985. It is a 2-storey brick building 14 m long and 9 m wide. The total area allotted to the center "Aliya" is 1200 hectares, the total area of ​​the monument itself is 936 sq. m.
The building was renovated in 2005. During the celebration of the 80th anniversary of the Hero of the Soviet Union A. Moldagulova, it was reopened as the Regional Center for Patriotic Education "Aliya".