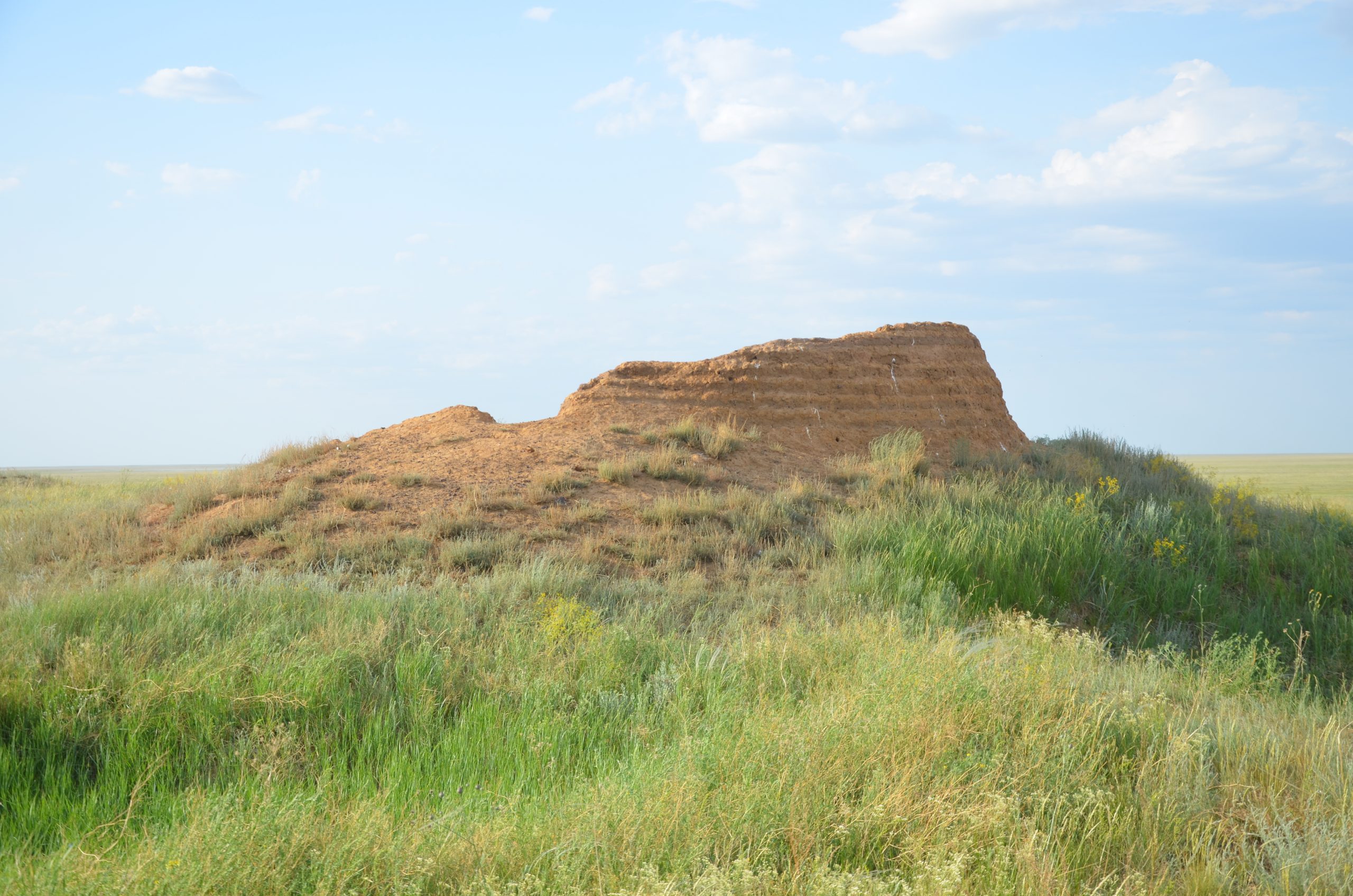 Name: "Baban-tamy" mausoleum
Type of monument: Town planning and architecture
Date of monument: ХІХ century
Location: Aktobe region, Aitekebi district, 28 km to the north – north – east from Akkol village.
Description of monument: Circled according to plan (with diameter of 8 meters) portal frame structure of dome mausoleum type. The presence of initial covering is uncertain due to absence of any significant rubble in the chamber. It is possible that structure was half finished. Entrance to mausoleum was made as arcuated archway, modeled with portal from the southern part. Interior is circled too, there are two pointed-arched deep niches from the floor erected in the walls along narrow axis of structure. Mausoleum was erected on the clay forming, the walls were laid of mudbrick with dimensions of 10 x 21 x 38 cm. More reserved height of the monument is 1,90 meters.
Historical note: Monument was examined in 1987 by the Western-Kazakhstan ethnographic expedition of Ch. Valikhanov Institute of history and ethnology, Academy of science of Kaz SSR.