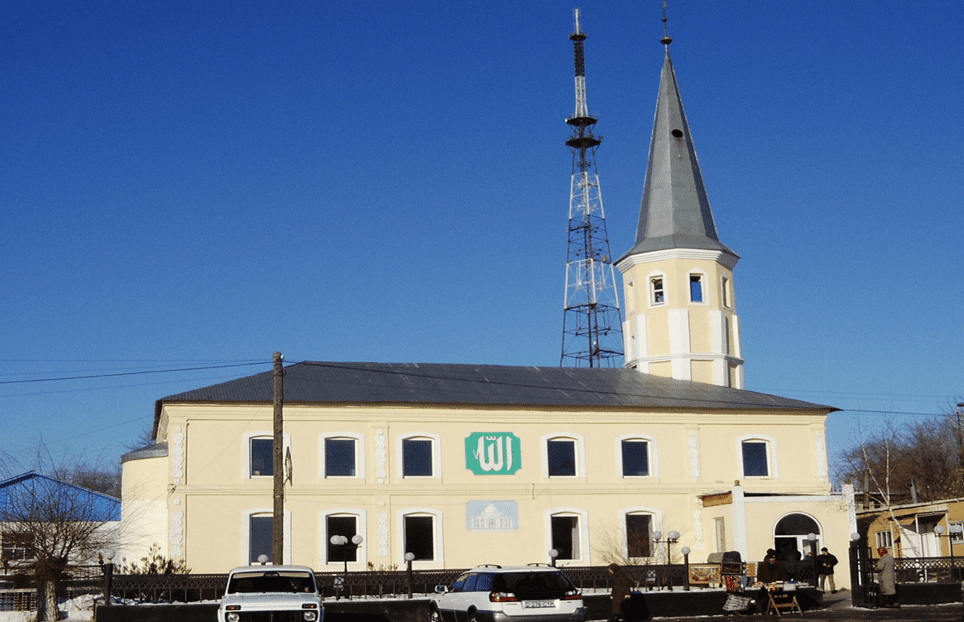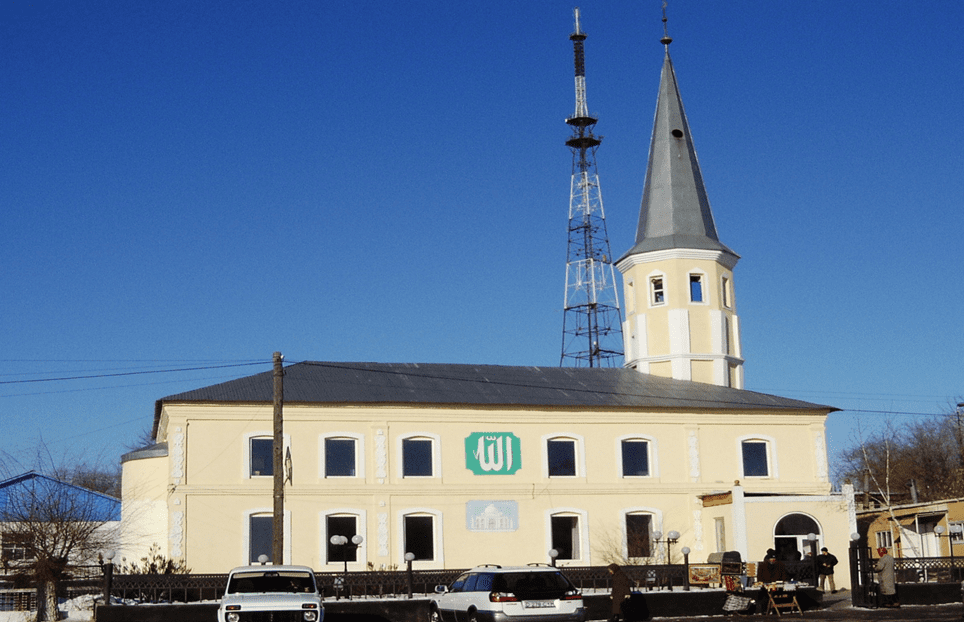 Object name and date: city ​​mosque, 1908
Location: Aktobe, Sh. Bersiev street 22.
Description: The city ​​mosque in Aktobe was built with donations from local Muslims, among whom the most active were merchants Mahmutbay Ibragimov, Akhmet Sadykov and others. Initially, the constructed complex included: a two-story mosque, a hotel for visitors from the countryside, a well lined with stone, sheds, a dwelling house for the servants of the mosque, a house for a muezzin, leashes for cattle, a summer area for performing namaz and a stone fence with a height of four and a thickness one arshin with four corner turrets.
In 1932, the mosque complex was transferred to the regional printing house. During the war, in connection with the appearance in the city of enterprises evacuated from the West, the wall of the stone fence and some other structures were dismantled and used for the construction of the workshops of "Rentgenzavod" and "Selmash". In 1989 it was again handed over to the Muslim believers in Aktobe.
The height of the mosque is 6.7 m, in the plan it has a rectangular shape (9.67 x 21.40 m). The walls of the building are made of stone blocks combined with burnt bricks. The monument belongs to the type of late minaret mosques of longitudinal-axial construction widespread in the territory of the Aktobe region. An eight-sided minaret tower (total height – 20.5 m) with a hipped dome covered with sheet iron rises above the northern facade. The apse of the mihrab protrudes on the opposite facade. The planes of the two-story walls are dismembered by niches, windows, blades, doorways.