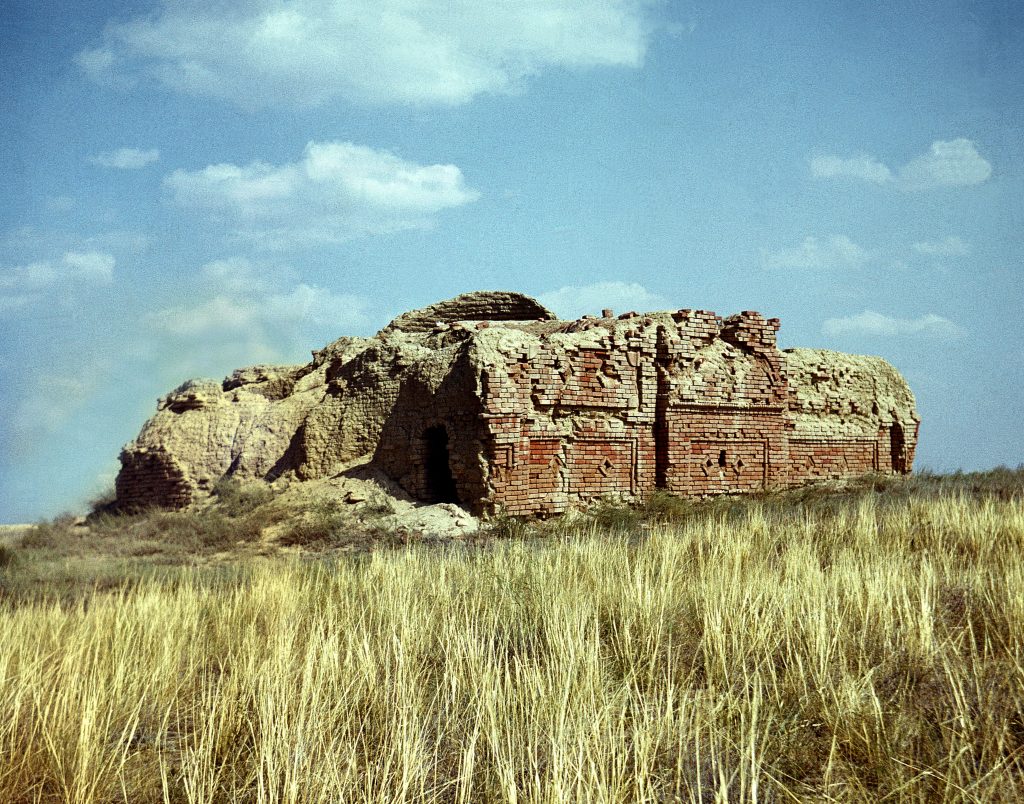 Object name and date: mausoleum of Almat-tamy, 19th century.
Location: Aktobe region, Irgiz district, 22 km east-southeast of the village. Irgiz.
Description: A remarkable monument of the 19th century, distinguished by an original compositional and planning solution and decor, the mausoleum was built as the family tomb of the famous figure of the 19th century. Irgiz steppe of Almaty. The structure is subrectangular in plan (12.70 x 12.10 m), complex in structure, multi-chamber.
The entrance to the mausoleum, arranged in the right corner of the northwestern facade, is a vaulted corridor along the southwestern wall and leads to an intermediate chamber, from which it turns to the right into the central, rounded plan, chamber. Initially, the corridor continued along the eastern wall to the first corner of the building, which is now obstructed. The central room with a diameter of 5.50 m opens with arched low openings into five more adjacent chambers, four of which are also rounded in plan (3.00 m), and one, northeastern, is rectangular (3×3 m). All chambers were covered with domes, and in the central and northeastern chambers, arches and trumpets were used to reduce the span. The arch of the openings is of a semicircular outline, very expressive, successfully emphasized by archivolts. All chambers (apart from the intermediate one) have crypts for burials, which are covered by beams. The frieze of the central hall is decorated with decorative belts, between which, in some places, wonderful ganch tiles with stamped ornaments are arranged. The surface of the frieze is plastered and whitewashed. Also, the monument is decorated from the outside.