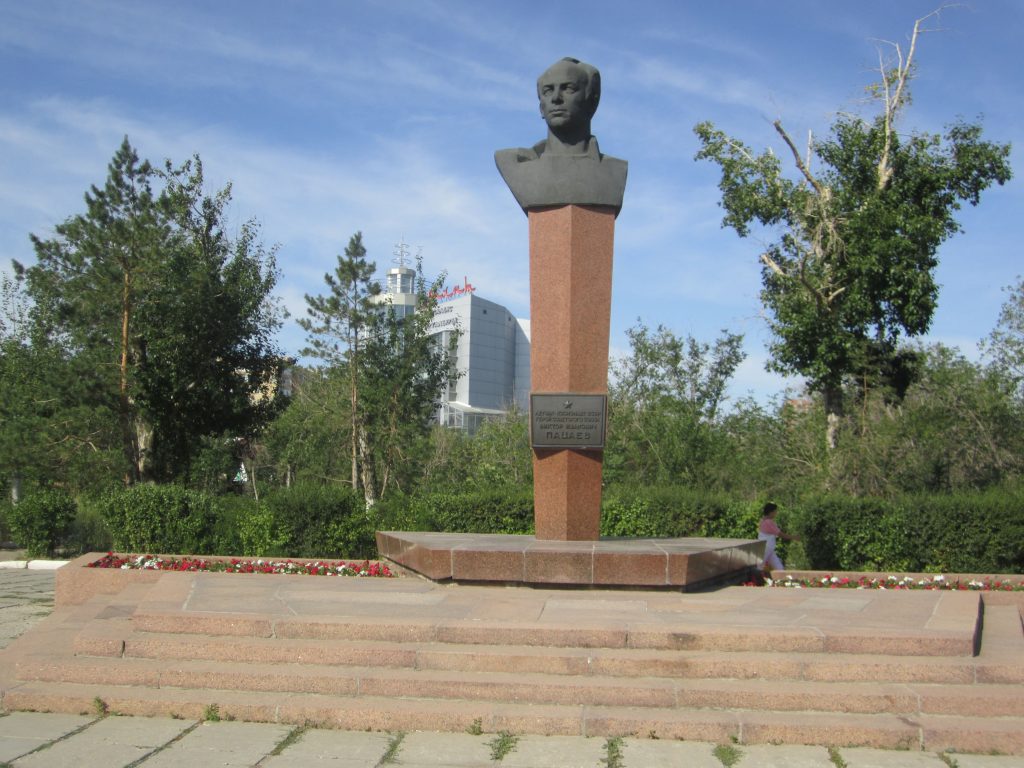 Name and date of the monument: bust of the Hero of the Soviet Union, pilot-cosmonaut V. I. Patsaev, 1976.
Location: Aktobe city, Abulkhair Khan Avenue.
Description: an architectural sculpture consisting of a stepped trapezoidal stylobate. In the center there is a five-pointed stele made of red granite 4 m high. A bust is installed on the stele, whose gaze is directed to the sky.
A memorial plaque "pilot-cosmonaut Viktor Ivanovich Patsaev, Hero of the Soviet Union" is installed on the pedestal.