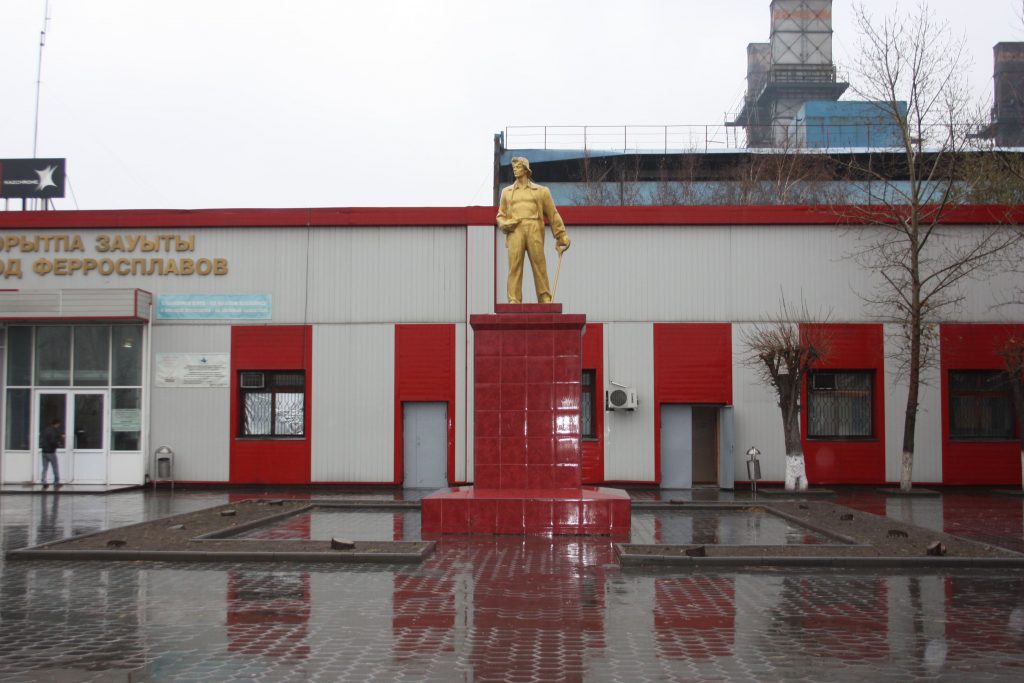 Name and date of the monument: Monument to the Hero of the Soviet Union V. Kozenkov, 1966
Location: Aktobe, Industrial Zone, 664, in the yard of the AZF.
Description: the monument consists of three parts – a stylobate, a pedestal and a monument. A stand and a bust of the worker V. Kozenkov are installed on the stylobate. The monument is made of bronze, holds a belt and a working tool in his left hand with his right hand, work clothes. The stylobate and the base are faced with ceramic tiles.