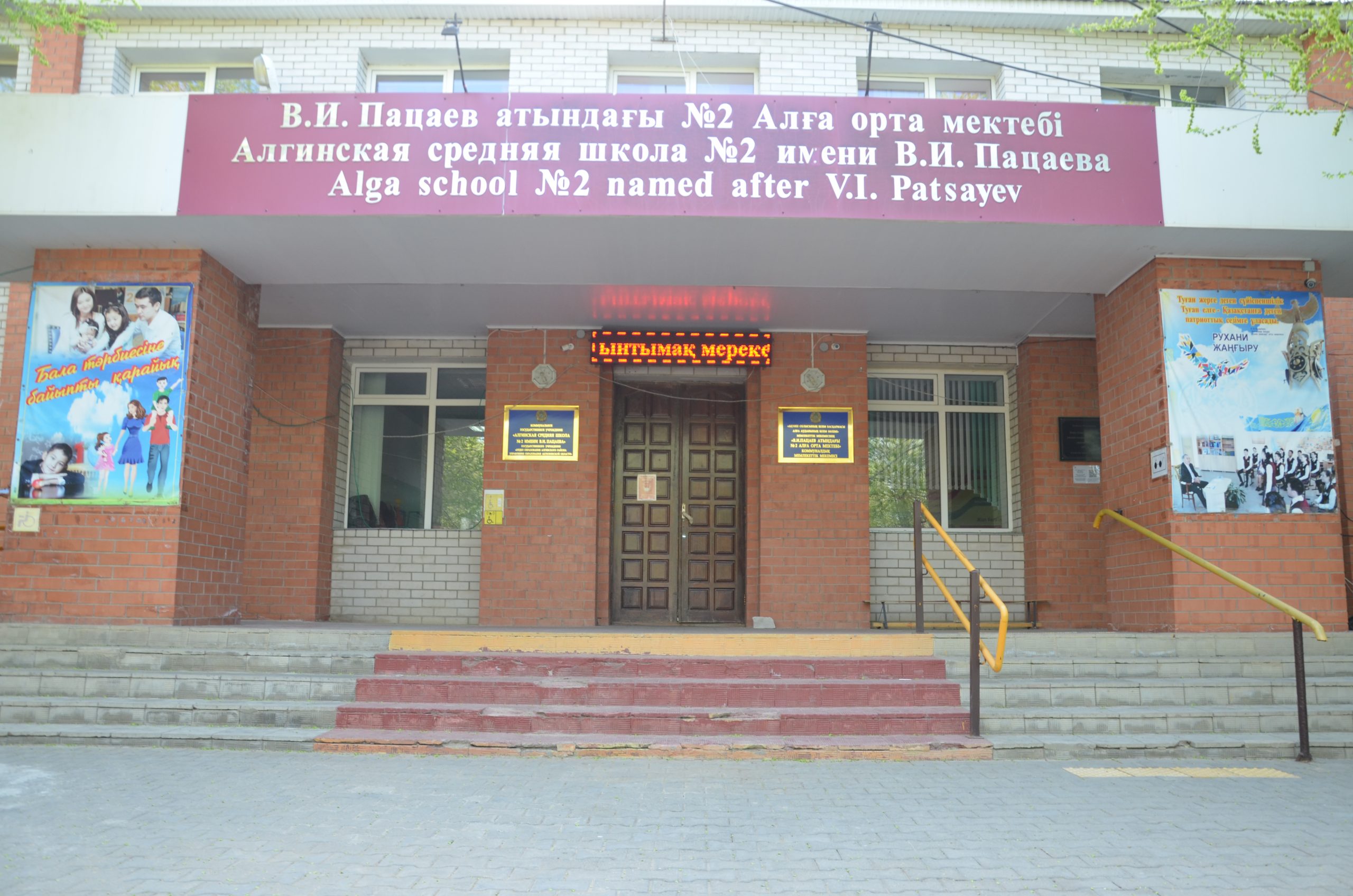 Name: A school where V.I.Patsayev, Hero of the Soviet Union, pilot cosmonaut studied
Type of monument: Town planning and architecture
Date of monument: 1971
Location: Aktobe region, Alga city, Saken Seifullin str., 2
Description of monument: Marble plate installed on the wall of the school where the V.I.Patsayev, Hero of the Soviet Union, pilot cosmonaut studied.
Historical note: Viktor Ivanovich Patsayev (1933-1971) – pilot cosmonaut of SSSR, Hero of the Soviet Union. In 1955 he graduated from the Penza Industrial Institute and was sent for work to the Central upper-air observatory of Meteorological agency of SSSR.
In 1969 he was admitted to the team of cosmonauts. In 1971 he took a flight as a research engineer of. In June 7 of that year, «Soyuz-11» space vehicle has successfully carried out a contact operation with scientific station «Salyut» and spent 23 days in space. Flight program was fulfilled. He and other members of the crew died because of the seal failure of launching device during launching.